Our ScientificTheories Are Changing
Holding On To The Old Theories About Mental Illness & Substance Abuse have far more than Benign Consequences. If nothing else, our systems have to admit their ignorance -- and do no further harm.

Both Substance Abuse & Mental Health Seem Connected to Physical Systems, Certainly the Gut and Immune Systems, in Ways That Have NOT Been Previously Appreciated.

Our Service Delivery Systems & our Justice Systems are hurting people everyday through ignorance & pretense to knowledge they don't have.

The Burden has to be on the Systems NOT on the Person. We can't have a mental health system operating under a scientifically invalid diagnostic manual (the DSM 5) and think it doesn't matter.
New Science Is Amazing AND It Has HUGE Moral Implications for Our Society: NOW
What's A "Functional Brain Connectome?"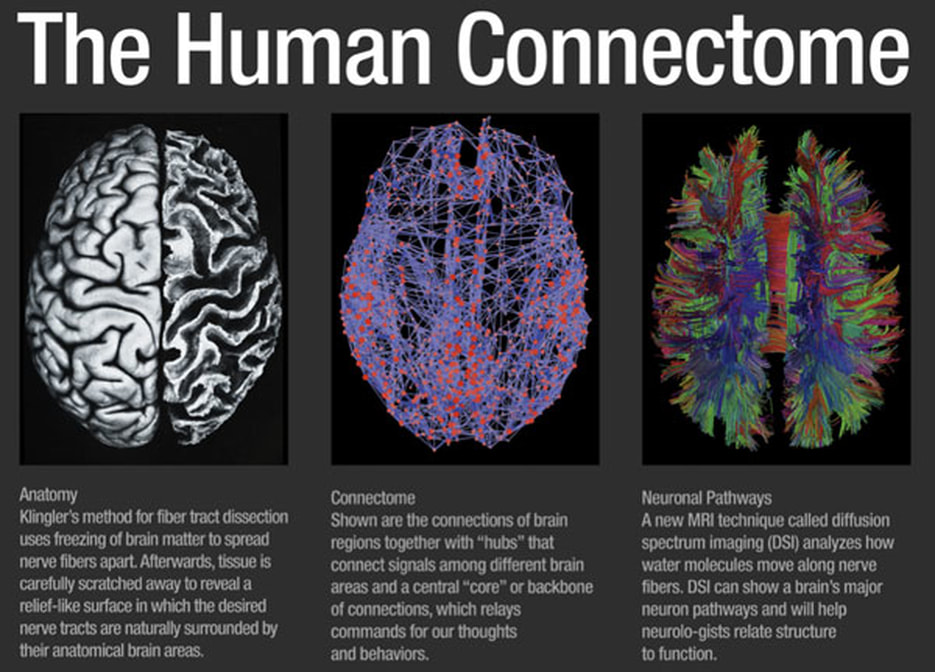 Substance Abuse in Colorado & Biological Predispositions for Particular Substances
We think there are a lot of factors for Colorado's:

High Suicide Rate, and
High Substance Use Rate

AND it is what it is.

BUT it does demand individualized integrated physical and mental healthcare.

With substance use our treatments are generally more primitive than our mental health treatments, and that is saying something.

Whether one is drawn to alcohol or various other drugs can be very much a matter of biology.

See to the right various studies linking substance use to biology as well as our page ----

Drug Addiction Is A Mental Illness

​ The point of this collection of pictures and links is to say ---

First, we know better than to treat substance abuse or mental illness as a crime -- EVEN if we struggle to get people with mental illness and substance use issues completely out of the justice system.
Second, we don't have all the answers.
Third, that puts us in a very interesting moral position -- the one we are currently at -- sometimes we keep pretending we don't know that these are really complicated issues and we don't always have the best treatments --
We can continue to do what we largely do -- which is -- if we don't have a straight-forward, easy to apply treatment --- we imprison people.
Because bed space is expensive and intensive community treatment is expensive --- even if it is evidence-based.
If we don't provide the social determinants of health and healthcare people need, there is HELL to pay and it is called inter-generational trauma.
Now maybe in the coming years we will be able to easily fix that -- BUT we don't have an easy fix for it now.
When we choose not to provide for necessary housing and treatment for our fellow citizens the consequences for that will be felt long after our lifetimes.

​

​


"Leukine
stimulates
immune system
macrophages, which ingest and dispose of harmful microorganisms and waste products.
"Based on evidence that
patients with the
autoimmune disease rheumatoid arthritis do not tend to develop Alzheimer's disease,
the investigators first determined that a factor in these patients called "Granulocyte-Macrophage-CSF (GMCSF)" that stimulates production of
immune system macrophages might help to protect them from developing Alzheimers.
"That possibility is consistent with recent research suggesting that patients with Alzheimer's disease may have reduced capacity to clear away amyloid from the brain. GMCSF is the active ingredient in
Leukine.
"
http://www.dana.org/Media/GrantsDetails.aspx?id=38876
Treatable Immune System Disorder Could Be Mistaken For Schizophrenia or Bipolar Disorder
Summary: A major finding from researchers at Houston Methodist reveals a significant number of people diagnosed with schizophrenia or bipolar disorder may actually have a treatable immune system disorder.

The condition causes NMDA receptors to stop functioning properly and can result in symptoms commonly associated with neuropsychiatric disorders.

Source: Houston Methodist.

"We suspect that a significant number of people believed to have schizophrenia or bipolar disorder actually have an immune system disorder that affects the brain's receptors," said Joseph Masdeu, M.D., Ph.D., the study's principal investigator and a neurologist with the Houston Methodist Neurological Institute.

"If true, those people have diseases that are completely reversible – they just need a proper diagnosis and treatment to help them return to normal lives."​

​
​Possible linkages between Childhood Trauma -- Inflammation -- Damage to Immune System -- & Ultimate Mental Illness​



​Social Behavior & the Immune System



'Drain Pipes' in the Brain: Lymphatic Vessels Act As Pipeline Between Brain and Immune System

​

A CU Boulder-led study showing that injecting beneficial bacteria into mice can make them more resilient to stress has been named among the "top 10 advancements and breakthroughs" of 2016 by the nation's leading non-governmental funder of mental health research.Now, lead author Christopher Lowry, an associate professor in the Department of Integrative Physiology, is moving forward with clinical trials to see if altering the microbiome, or composition of resident bacteria, in military veterans with post-traumatic stress disorder can be beneficial.

​

http://www.colorado.edu/today/2017/01/05/study-linking-beneficial-bacteria-mental-health-makes-top-10-list-brain-research

​

​

Some Gut Feelings Are A Red Flag

​Excerpt from Neuroscience News

​Scientific and anecdotal evidence suggests a poor diet can cause . .. protective, cautionary signals [from the vagus nerve] to get out of whack, leading to altered mood and behavior.

For example, Rinaman [Psychology Professor Linda Rinaman @ Florida State University] said, a high-fat diet can promote a low-grade inflammatory response in the GI tract, changing vagal signals and possibly exacerbating symptoms of anxiety, depression or other disturbed mental states.
​
Rinaman said the types of bacteria within your gut are shaped by your diet, and those bacteria can affect your emotional and cognitive state.

"Evidence shows that modifying the diet, perhaps by consuming probiotics, can impact your mood and behavioral state. That's very clear in animal and human studies," Rinaman said.

"But how does that work? Does it involve the microbiome that you feed in your gut and how those bacteria send signals back to the brain through the vagus nerve?

That area of research has exploded in the last few years and, currently, there are many more questions than answers."Florida State University​University of Illinois @ Chicago
Paper published in "Physiology"
21 March 2018http://neurosciencenews.com/gut-emotion-behavior-8682/

World Health Organization:
Social Determinants of Health Are Necessarily Related to Health Equity & Social Justice

Social Inclusion is a big part of Buettner's Findings & we would argue a BIG Crying Need in the Planning of Disability Services & it just happens to be required by Federal Law.