Insane Consequences in Colorado Medicaid's Mental Health Program
Advocate #1

"[John Doe] was not just turned away from MHCD two+ years ago, but all nine Metro-area service providers- he was homeless and desperate for help. He was acquitted of the murder charge (self-defense) and is now facing the EXACT situation- presenting for intake & being told he is "too dangerous to treat" and has to leave the premises - that he faced prior.

. . .

"If you know anything about the history of psychiatry & institutionalization, you will know that community mental health does not particularly seek to engage with those they feel are too dangerous or difficult, and from a funding POV, I can see their point - cant hardly manage a carved-out manage care system that holds the vast majority of high utilizers - but from a moral & compassionate POV, it is hard for me to wrap my mind around this, although I have known it for 25 years from personal observation. "I agree something must be done, and since I personally have been talking about this in public to no avail for over two years, my thought is to take it to Alan Pendergast or someone of that ilk, but I certainly am open to more reasoned strategies." See:

Psychiatric Abandonment: Pitfalls and Prevention (Psychiatric Times 2001)

http://www.psychiatrictimes.com/articles/psychiatric-abandonment-pitfalls-and-prevention​

Advocate # 2

​"Val,

"The situation has gone on for years we were told by OBH when Liza was director that they can't force a mhc to take a pt. However, prior to that we were also told that the process was not explicit in the contracts but if the person lived in their catchment area with medicaid they had to find some one who would provide services.

​"Is This an issue... yes."
"Too Dangerous To Treat" or "We Don't Want To Treat"
Advocates maintain that some people on CO Medicaid's Mental Health Centers' "Too Dangerous To Treat" list are not really an imminent danger or a danger.
We're all just shocked that a mental health center would characterize someone as "Too Dangerous To Treat" when in fact the reality is more the Center perceives the person "To Be Too Difficult To Treat."
So this is obviously a related issue that a lot of us have been hearing about for years.

[As an aside, one of the reasons we have people with serious mental illness in the homeless/incarceration cycle is because of this kind of behavior from the Medicaid Mental Health System over decades].

So we've got two issues here:

People who really are dangerous and need to be certified and the Mental Health Center is NOT taking responsibility to do that.
On the other hand we have people -- the Mental Health Centers don't want to serve, presumably because they are difficult in some respect but not really dangerous.

Now we hate to be cynical but a mental health center's designatIon of someone as "Too Dangerous To Serve" as opposed to just "we don't want to serve" -- HOW DOES THAT EFFECT THE MENTAL HEALTH CENTER'S RESPONSIBILITY TO OBTAIN SUBSTITUTE FEE FOR SERVICE CARE FOR THE PERSON?

Lot's of questions and this has been going on for years. Sure would be nice to deal with these issues in an inclusive state stakeholder group.
HCPF: We Need New Regulations & A Lot of Oversight for People who are the Most Seriously Ill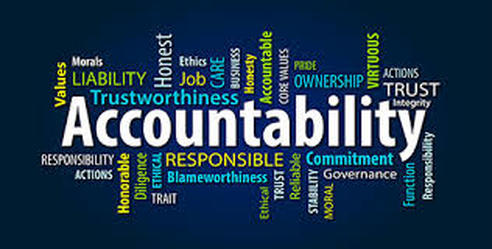 As was mentioned below, mental health advocates are raising the idea that some people categorized as "Too Dangerous To Treat" aren't really and are really just difficult.

Our understanding is that if the Mental Health Center says someone is "Too Difficult to Treat" -- the Centers are on the hook for Private Fee for Service Mental Health Care.


On the other hand, if the Mental Health Center says the person is "Too Dangerous To Treat" -- there might actually be some ethical concerns going the other way as far as "referring" the person to another professional. We don't know.

We do think there needs to be more accountability on the part of the Mental Health Centers. Either the person really is a danger and should be under some kind of certification or the person isn't and the mental health center can pay fee for service.

Beyond that, we need the Mental Health Centers to really consider what it is going to take for them to be able to handle pretty difficult populations.

We have a lot of homeless and incarcerated people with mental illness because our Mental Health Centers were not prepared to serve those people -- AND so didn't.

THAT NEEDS TO CHANGE IN A BIG WAY & THAT'S GOING TO REQUIRE A COMPETENCY BASE THAT IS MUCH STRONGER THAN WHAT IT CURRENTLY IS.
---