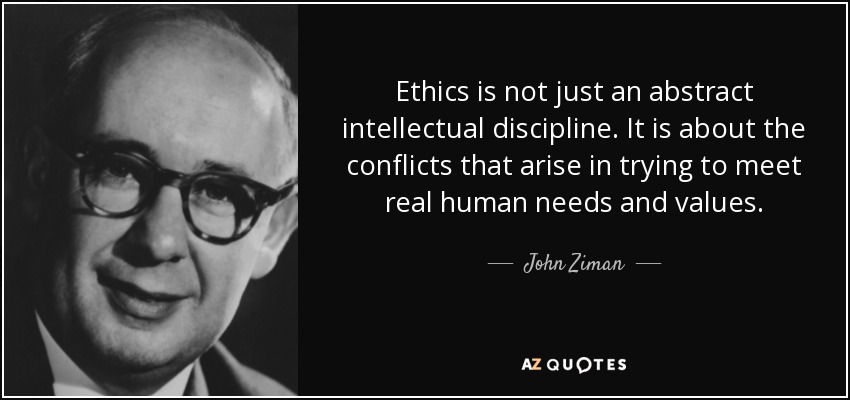 ​ "

And this sort of groupthink tends to blind leaders to the immorality of decision-making processes (particularly elements of fairness, respect, and equality), and it leads to the exclusion of or even the suppression of outsiders," Robert Wechsler.
Understanding Ethical Failures in Leadership
By Robert Wechsler
City Ethics Director of Research

Terry L. Price's . . . book, Understanding Ethical Failures in Leadership (Cambridge University Press, 2006), provoked in me a great deal of thinking about what is behind the ethical failures of elected and appointed municipal [State, school, public] officials. I will be talking in terms of officials, but Price speaks only in terms of leaders in general, with an emphasis on governmental leaders.

. . .

[O]fficials tend to justify themselves in the name of a group of people, whether it is their circle of supporters, their followers in a more general sense, the community, or society as a whole.

Officials also make exceptions of themselves in the name of particular goals, goals they feel will better their community. In doing so, they often lose sight of other moral considerations, particularly the morality of the means they use to try to attain these goals.

. . .

Politics is, after all, a team sport, although Price does not present it this way. People tend to overestimate their team's goals and underestimate the costs of their actions to others. And officials tell themselves that everyone does it, that if they don't do it, they'll lose the game, and "doing the right thing" would not only let their side down, but also undermine the respect others have for them and, therefore, their ability to get things done.

. . .

Officials (and their followers) also tend to believe that they have personal characteristics that differentiate them from average citizens, whether it be drive, initiative, or expertise, technical, political, or managerial, and that therefore they know better and may ignore, deceive, or manipulate others, especially those who wrongly oppose them.

And they often believe that because they are faced with extraordinary demands and situations, and because so many people depend on them, they are forced to do extraordinary things to accomplish their goals. These beliefs together form a feeling of entitlement, a special kind of arrogance that underlies much unethical conduct.

. . .

Just as officials should explain clearly why they take a position on a particular issue (and not doing so is itself unethical, because it is goes against the basic democratic principle of accountability), they should also explain, at least after the fact, why they acted the way they did, why it was necessary to ignore common ethical principles to accomplish an important goal.

If they cannot publicly justify their actions, then their actions were probably wrong.

And when they do something they cannot justify, I would add, they should publicly apologize and do what they can to make up for it. In this way, the public can learn to trust . . . officials and to differentiate between which actions are morally justifiable and which are not.

Denial of wrongful actions, as denial of conflicts of interest, leads to mistrust and undermines government effectiveness, requiring more manipulation to get anything done. It's an ugly spiral familiar to people in many cities [States] across the country.

. . .

To the outside world, it seems that their only concern is getting away with doing what they want to do with as little trouble as possible (and they tend to treat dissenters as troublemakers, as the cause of divisiveness rather than an important part of the democratic process).

Janis wrote, "The more amiability and esprit de corps among the members of a policy-making in-group, the greater is the danger that independent critical thinking will be replaced by groupthink, which is likely to result in irrational and dehumanizing actions directed against out-groups."

http://www.cityethics.org/node/100


Val's Take

Well, I would agree with Mark Udall's comment above & add that if one doesn't engage in genuine dialogue-- people on the other side are going to feel that they have little choice but to engage in "rhetorical bomb throwing."

We have requested "dialogue" and "substantive discussions" so many times on our MI Olmstead matters and been ignored or rebuffed.

Now that our suit is filed some procedural things will be forced upon the State -- which may be what they are hoping so they don't have to take any responsibility.

From our perspective, we have suffered through 16 months of unethical stonewalling conduct by the State -- AND that doesn't even get to the most important part -- the substance of our Olmstead and other claims.

We want to make clear that this ISN'T about a disagreement on substance because we have NOT even gotten to substance after 16 months -- this is about an unethical administration and vulnerable people in a world of hurt.

We have a Court Rule-required telephone conference set with the State for June 7, 2016. At this point we are really going into that pretty "cold" because the State hasn't really communicated much of anything to us.

It is going to be hard to begin a real dialogue, especially given some of our "bad feelings" about how all this has gone down, and we can't change the past ---- only a real dialogue is going to get us where we need to go --- the sooner, the better.


What We Want:
a Comprehensive
Effectively Working Olmstead Plan
To bring Housing & Services to Scale to Meet the Needs
of People with Disabilities to avoid unnecessary institutionalization or great risk of institutionalization such as is inherent in homelessness
With Specific Measurable Goals
Copyright 2018 Orchid Mental Health Legal Advocacy of Colorado, Inc.
Web Hosting
by iPage